Hologram Sticker Lamination Machine

The machine is very simple and Lamination machine which laminates aluminum metallized PET film(hologram sensitive pressure label film) together with silicon paper(liner) by adhesive. It's simple and easily run machine made just for our hologram sticker lamination.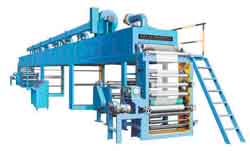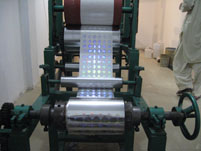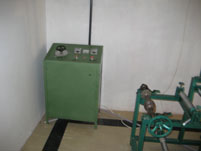 Hologram PET film is laminated together with liner by glue.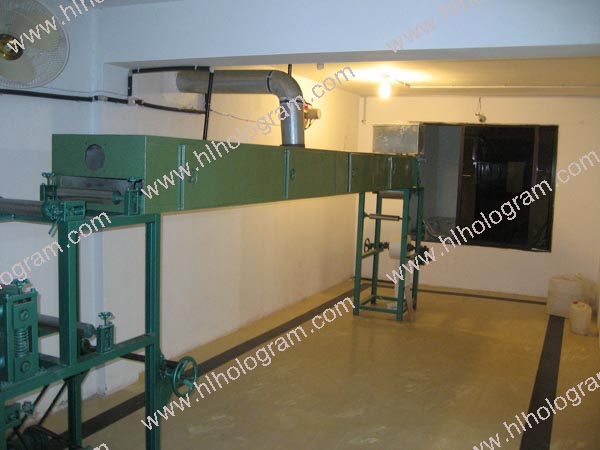 Specifications:
Specifications of laminator body(three parts):
1. Machine body weight: 650KG
2. Machine body dimension: L5900MM*W450MM* H1700MM
Three parts of machine: 210mm*65mm*70mm, 160mm*90mm*70mm, 90mm*90mm*180mm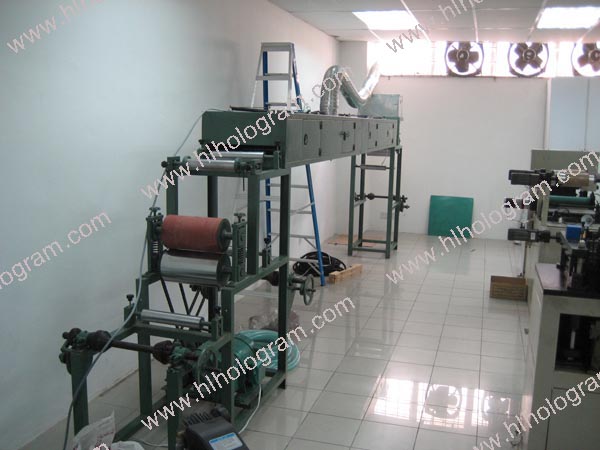 Hologram sticker simple laminating equipment set up.
Specifications of machine controller:
1. Controller weight: 50KG
2. Controller dimension: L600MM*W450MM* H950MM
3. Power.:220V 50HZ
4. Power consumption:5KW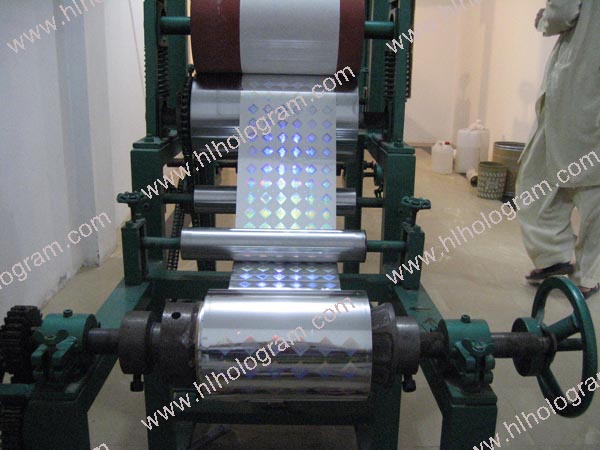 Equipment for hologram PET film lamination with liner paper.
Affordable Hologram Machinery Hologram Sticker Production Photoes Hologram Hot Stamping Machinery and Project
List of Hologram Making Machines download Video of hologram project sample
#1. Type A 2D/3D holographic master Shooting System download Video of 2D/3D master shooting 1 2 3 4
#2. Type B 2D/3D holographic master Shooting System
#3. Dot-matrix holographic master Shoooting System download Video of Dot-matrix master shooting 1 2 3
#4. holographic master Recombination Machine download Video of Recombination 1 2
#5. Electronic Forming Machine
#6. New Mode Simple Hard Hologram Embosser download Video of hologram hard embossing machine
#7. Old Mode Hard Hologram Embosser
#8. Wide Web Soft Hologram Embosser download Video of soft hologram embossing machine 1 2
#9. Hologram Sticker Lamination Machine
#10. Hot Melt Glue Coating Machine for Hologram Hot Stamping
#11. Hologram Sticker Automatic Die-cutting Machine download Video of die-cutting machine
#12. Hologram Sticker Automatic Sheeting Machine download Video of sheeting machine
#13. Big Bridge Coating Machine for wide web hologram film, wide web hot stamping foil production
#14. Automatic Hologram Hot Stamping Machine Video of Hot Stamping Machine 1 2
#15. Automatic Sequin Punching Machine (not produced by us, it's from other supplier)
#16. Vacuum Metalizers for Metalized Films and Metalized Paper(not produced by us, it's from other supplier)
Video of running hard embosser V1 V2 Video of running wide web soft embosser V3 V4 Video of running laminator V5 V6
Learn More About Holographic sticker Sample 1 2 3 4 5 6 7 8 9 10 11 12 13 14 15 16 17 18 19 20 21 22 23 24 25 26 27 28 29 30 31 32 33 34 35 36 37 38 39 40 41 42 43 44 45 46 47 48 49 50 51 52 53 54 55 56 57 58 59 60 61 62 63 64 65 66 67 68 69 70 71 72 73 74 77 76 77 78 79 80 81 82 83 84 88 86 88 88 89 90