Transparent Hologram Decal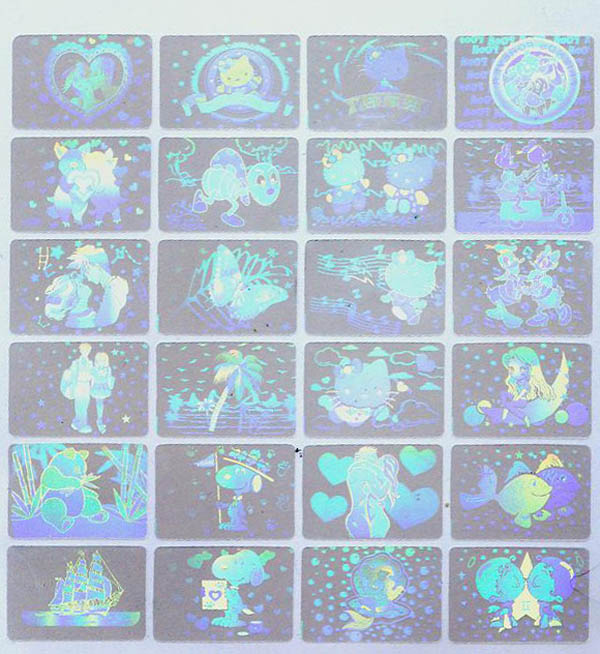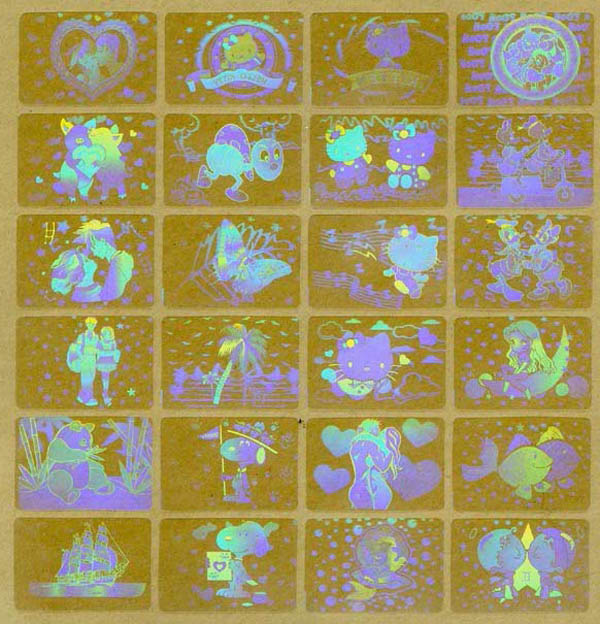 Transparent holographic sticker is see through and shining.
Product Specifications/Features :

1. All kinds of designs are available
2. Prompt delivery is guaranteed
3. Individual packaging available upon request
4. Custom designs available, depending on the bulk of each order
5. Transparent hologram will not affect screen reading
6. Dimensions: 25mm*25mm/piece, 35*35mm/piece, 160mm*160mm(max)/piece
Customized design size is available

Transparent holographic sticker also can be shining and sharp. Image one special transparent film won't go away as normal OPPfilm, PET film.Then text under hologram image can be seen through transparent holographic sticker.
We have tamper-proof and non tamper proof transparent hologram sticker. The tamper-proof transparent hologram sticker will be destroyed when the hologram is removed. The transparent hologram sticker prevents photocopying and forgeries of document. The transparent hologram image allows a clear view of document and packaging printing beneath. Transparent holograms are the ideal security products where an over laminate is required so that information is viewable through the laminate. In other words, transparent hologram labels are see through holograms which are affixed over printed information such as a number, text or a photograph,etc. Any attempt to tamper with the hologram will result in the destruction of the hologram. These holograms are considered to be an ideal solution for documents protection where need to secure critical information on the document against any tampering. To see tamper proof Transparent Hologram Photo