Blue color PET base material Hologram Sticker . Metallized PET film has different colors. More than 90% holographic sticker is made of silver and golden color material because silver and golden material has best hologram reflect effect. Other color material as Blue, Red, Green, transparent also is available. We have thickness in 25micron,36 micron 50 micron and 100 micron. Base material film can be non tamper evident, tamper evident and Pattern Released Hologram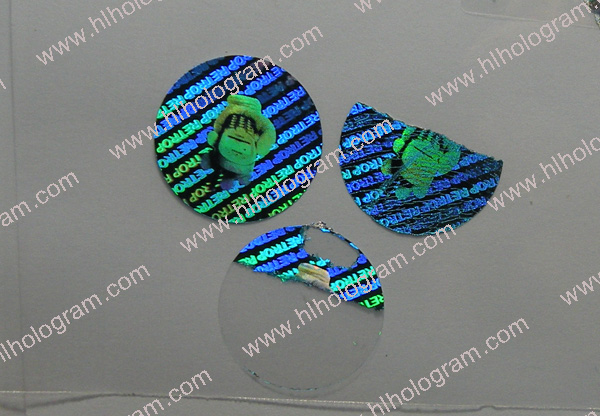 Blue metalized PET film, tamper evident holographic label.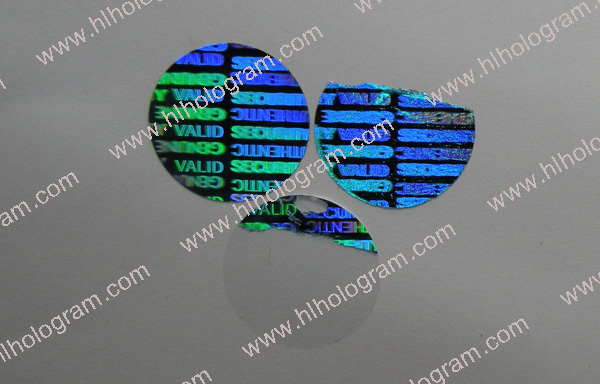 Blue metalized PET film,tamper evident holographic sticker.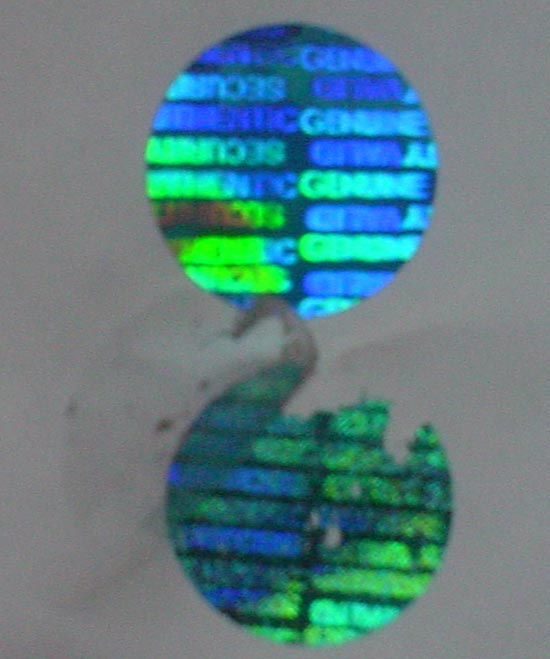 This holographic sticker is made by 25 micron blue Aluminum metalized PET material. Blue color hologram sticker. Tamper evident.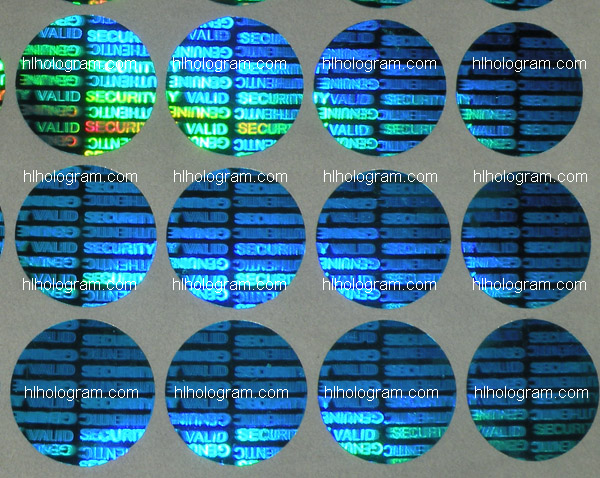 Blue color base PET material. Genenuie, Valid, Secure holographic sticker. Tamper proof.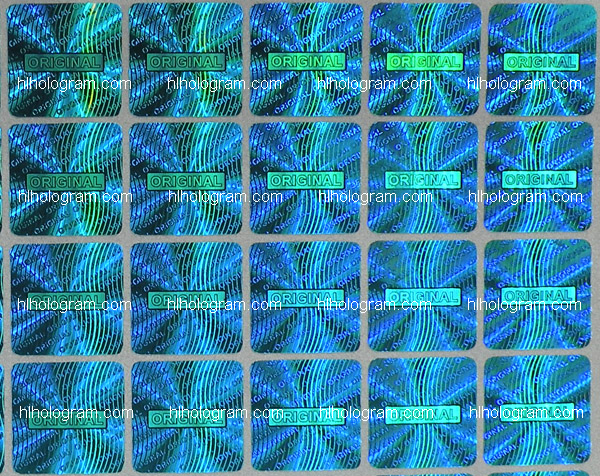 Blue color base PET material. Genenuie, Valid, Secure holographic sticker. Tamper proof.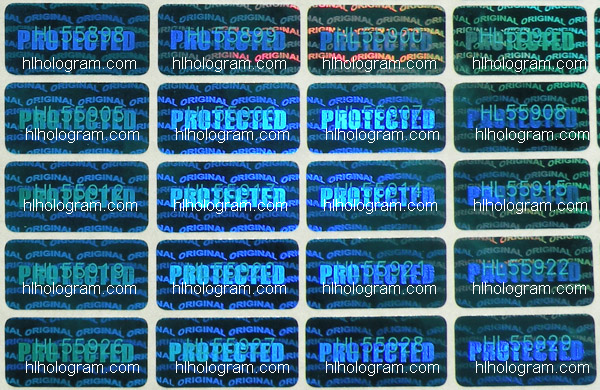 Blue color base PET material. Tamper evident hologram sticker.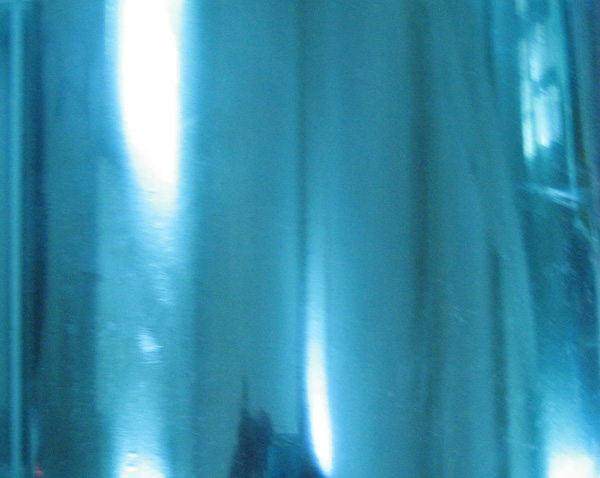 Blue color base PET material
Holography is the use of optical interference and diffraction, specific light reflected from an object in the form of interference fringes recorded, and under certain conditions it reproducing, a realistic three-dimensional image with the original object. Since the recording of all the objectsinformation (amplitude and phase), and therefore referred to as holography or holography.
Obviously, this is an optical method for reproducing the D object on the human visual clarity like the typical techniques in recent years, the practical application of this techniqueincreasingly wide and beyond the field of engineering technology, extended to the fields of medicine, art, decoration, packaging, printing, as the British newspaper The Times in 1983 declared: "the hologram face breakthrough breakthrough faced with more than 150 years ago, photographymore meaningful. "make such a point of view based on the embossed hologram generation of this product is limited to a small number of experts in laboratory holographic display technology to form a mass production industry decades.