Dot matrix Flip-flop Hologram
There're two type flip-flop effect in hologram sticker. One is mae by 2D/3D effect, we can make several different image/logo in different viewing angle and depth, then these elements will have flip-flop effect because eye just see each hologram image in certain viewing angles. But when too much designs is put together in 2D/3D master shooting, the hologram images will have lots overlay and the flip-flop effect get worse. So after Dot-matrix hologram system which is controlled by computer is created to make hologram grating dots in any angles possible, we can improve the flip-flop effect with much more flips and less overlap. For sample, we can make different images in viewing angle, -30, -20,-10, 0, 10, 20, 30 degree. So we get 7 flips in hologram without overlap.
2D/3D flip-flop effect holographic sticker samples 1 2 Dot-matrix flip-flop holographic sticker 1 2
2D/3D Flip-flop hologram has good flip-flop effect with two or three flips. These hologram images or texts are shown with different viewing angle in different position. One hologram image will mask and another hologram image will display when you change the view angle a little bit.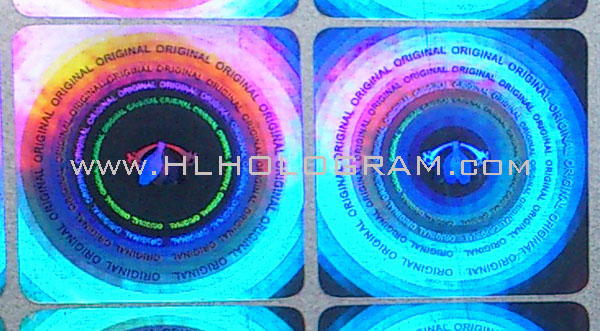 Flip-flop holographic flower have 4 flip petal images from different viewing angle. When the viewing angle changes horizontally (left to right) or vertically (upside and down), different images evolve through the hologram.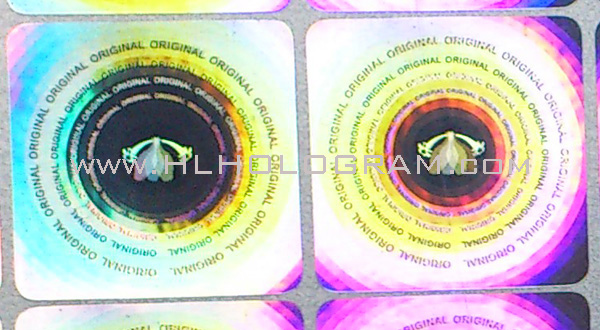 4 Flip-flop holographic effect display 4 petal from different viewing angle.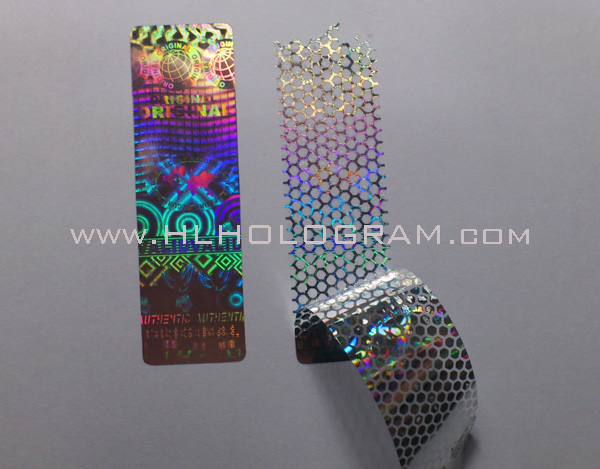 Flying bird has 6-12 flips. Global image has 4 flips.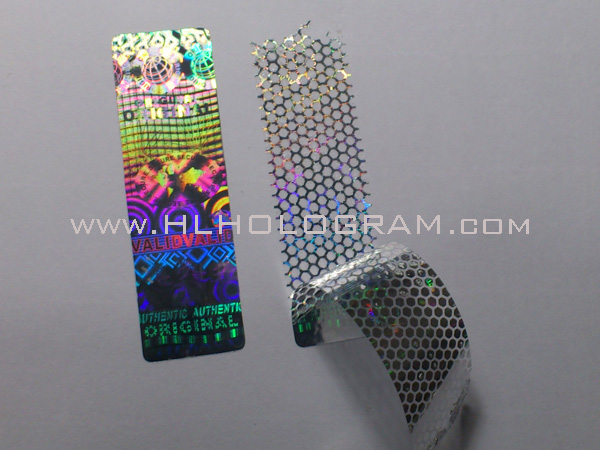 Flying bird has 6-12 flips. Global image has 4 flips.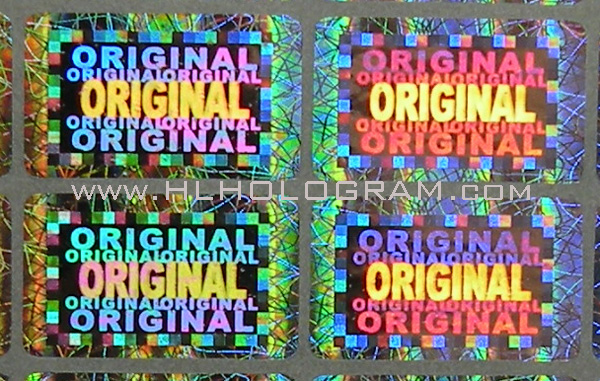 Dot-matrix Flip-flop effect.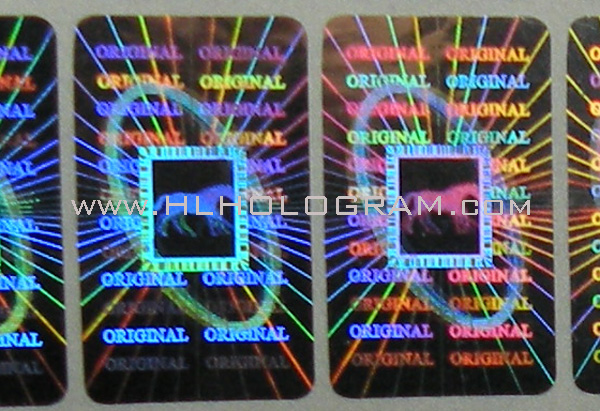 The running horse has 5 flips and get a kinematic running result.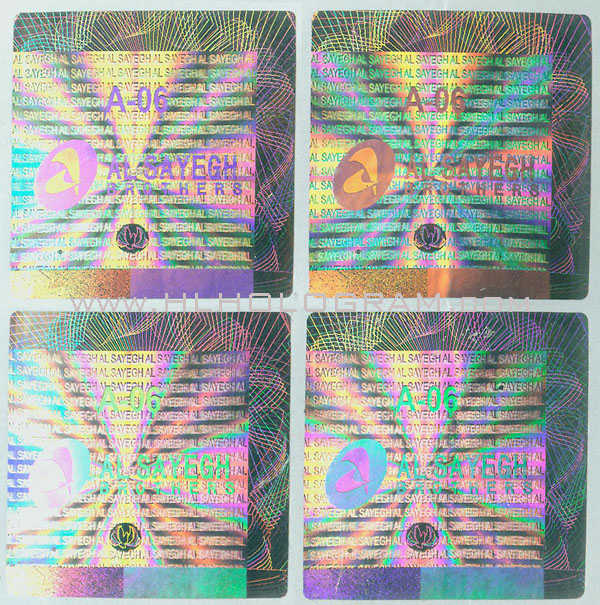 Flip-flop flying bird with guilloche lines.