To present you a hologram - a unique high-technology products . Hologram on the label guarantees the authenticity of your products , improve its design and have a positive impact on the image of your company. All this leads to an increase in sales volumes.
Hot stamping foil with hologram has recently become one of the most popular types of finishing the finished product. Used to give relief volume stamping (stamping).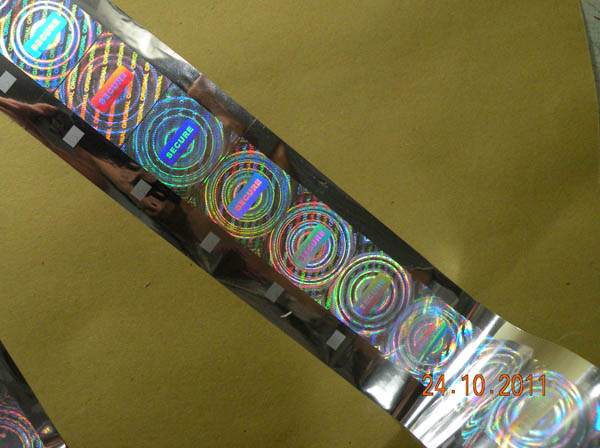 Embossing technology allows for textures and surfaces that can not get printing inks. This opportunity - to go beyond the flat printed sheet - often used in the issuance of exclusive fashion magazines.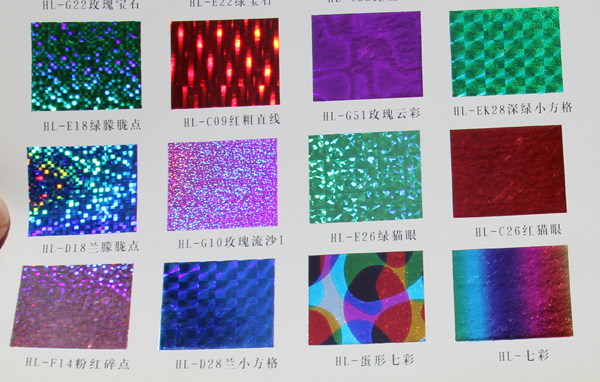 Stamping technology is based on images by applying pressure on the metal plate material by heating. This material may label paper, cardboard, vinyl and PVC.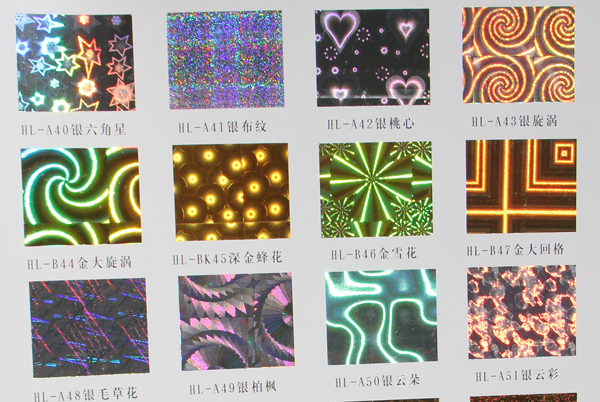 Hot stamping is a holographic and conventional foil gold, silver and other colors on request. In our company developed the technology foil stamping various kinds and types.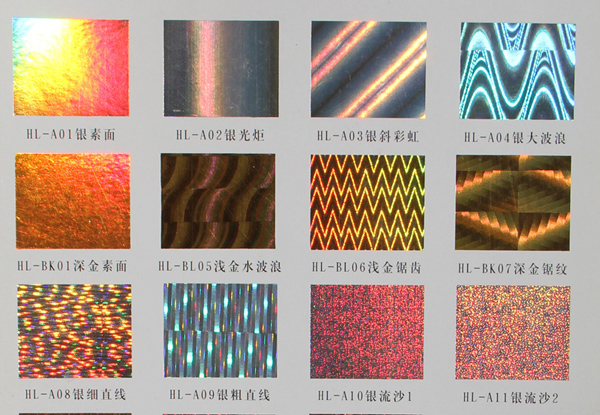 Scope - stamping is used when applying branding to folders of paper, notebooks, diaries, makes it more attractive and catchy labels and packaging.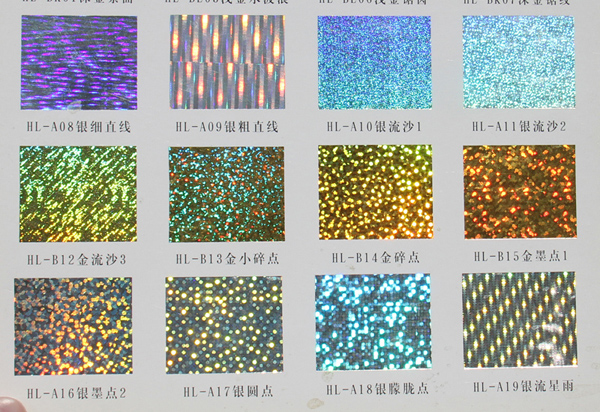 Embossing technology allows for textures and surfaces that can not get printing inks. Here there is one more important detail - the ability to go beyond the flat printed sheet by giving relief. The design of the holographic image can be a continuous periodic (wallpaper) picture, or be positioned specifically designed for the customer.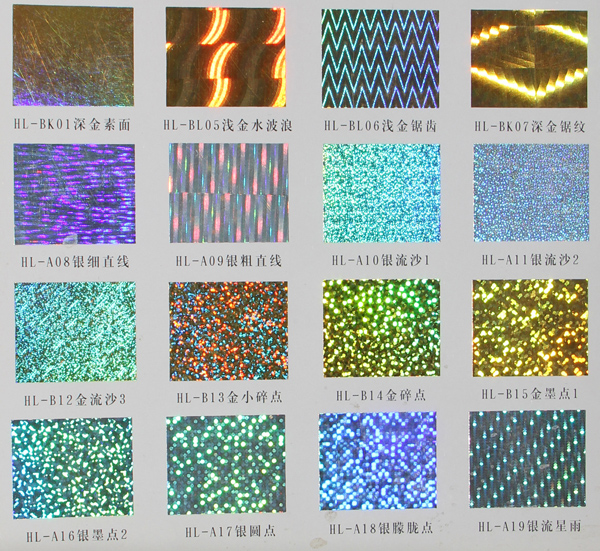 In addition, the development of the foil can be provided there are additional security features.Like any holographic image applied to the product or its packaging, holographic foil is a means of identification, and effectively complements the design and decoration of the package is, thus attracting the attention of the consumer, which in today's fierce competition is not unimportant for any producer.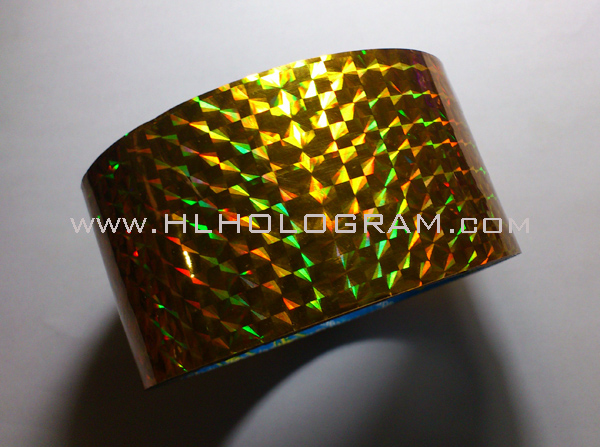 We also offer a blister pack with holographic protection. This product was originally designed for packing certifitsirovannyh cut diamonds. Due to the transparent window of goods is not hidden, and can be seen almost completely, which allows the buyer to carefully inspect the product before purchasing.
Purpose: to detect unauthorized access to a product after placing it in a container.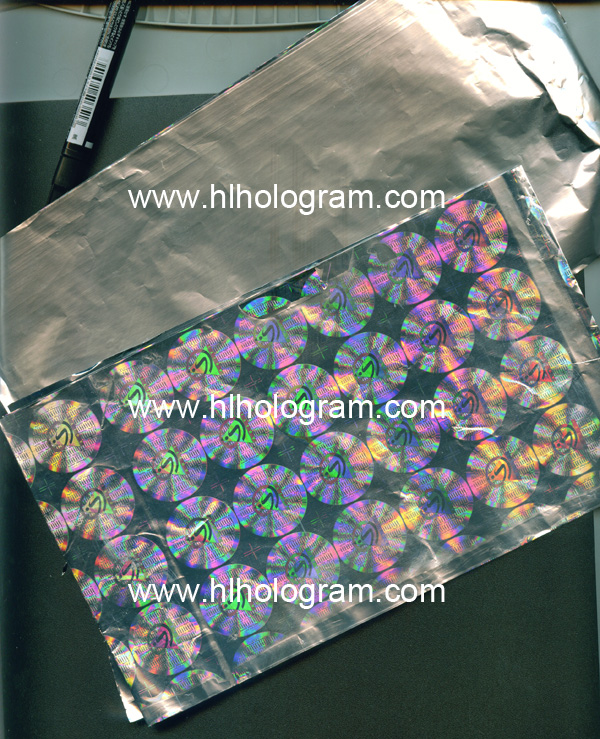 Also, the product can be adapted to the packaging bullion precious metals, valuable radio components, commemorative coins.


Flexible holographic packaging is a transparent or metallized biaxially oriented film (BOPP film) coated with a holographic pattern.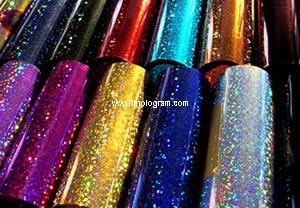 Hologram film with small dot design samples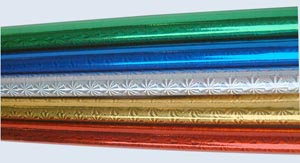 Hologram film with kinematic movement design samples. It's sample hologram design with different color.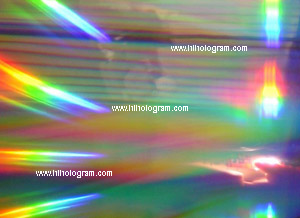 Waving rainbow design hologram film which is widely used by toothpaste box packaging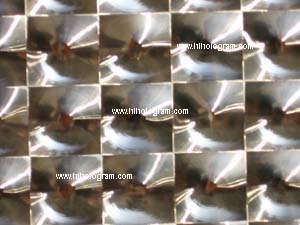 Special hologram film kinematic movement. It's very shining hologram design without normal hologram color. This is Len effect hologram film. Products packed in holographic BOPP film, perfect attracts customers with its brilliance, beauty and originality, it to stand out among the products of competitors.
Fields of application:
manufacture of flexible packaging for seeds, nuts, chips, ice cream, etc.
laminated cardboard boxes and paper labels, making boxes for cakes, perfumes and cosmetics packaging
book covers, packaging boxes of audio and video, packing flowers, souvenirs

Our company is engaged in manufacturing of holographic pattern on BOPP films of various manufacturers. You can choose the BOPP film with already available in our holographic pattern or we can develop for you a unique pattern and put it on tape.