Hologram on the label guarantees the authenticity of your products , improve its design and have a positive impact on the image of your company. All this leads to an increase in sales volumes.
- designing and manufacturing of holograms and holographic security features for anti-counterfeiting protection of documents, blank forms, plastic cards, trade marks, etc.
- holographic mastering
- research and developments in the field of optics, protection of documents and goods
- art holograms on glass
Holographic Seal Production
- optical rainbow 2D/3D holograms
- digitally synthesized holograms recorded by electron-beam lithography
- combined holograms (bigrams)
- demetallized holograms
- holographic security elements with spectral taggants
Holographic Seal Extra enhanced elements to eliminate forgery and copying can be added as bespoke features
- microtexts with font size from 5 micron
- latent machine readable features
- kinematic diffractive effects
- special features – guilloche grids and other security design elements
- continuous numbering of holograms by laser engraving or thermo-transfer printing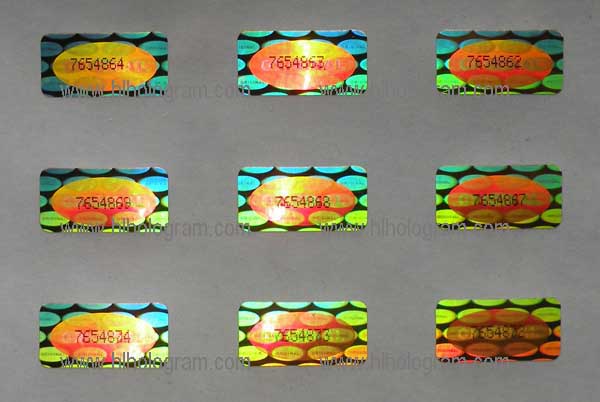 Holographic Seal security elements:
- hot foils
- self-adhesive stickers
- demetallized and transparent holographic features
- overlays for plastic cards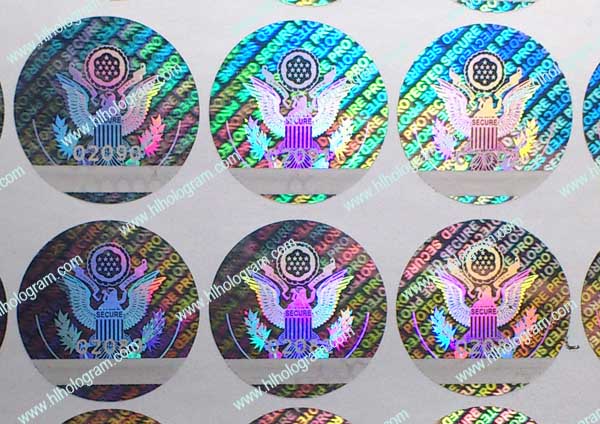 Secure holograms, Holographic foil, Holographic matrix, specific reflecting properties foil for unigram produce, self-adhesive labels, Hot stamping foil, Design-project, Nickel matrixes for soft metals and alloy materials stamping; Holograms for postcards and souvenirs, image identifiers; wrapping materials with holographic image.
Holographic security labes, tamper evident, tamper proof, beehive shape, leave with hoenycomb residue.
Holographic seal.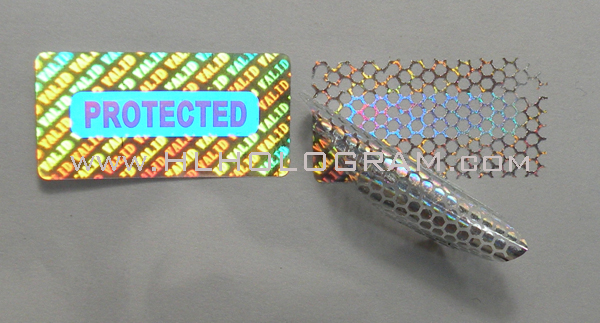 Holographic secure seals.
Hologram label: Self-adhesive holograms, security labels of the most suitable for general use. May also apply to be applied manually, automatic sealing machines. Upon request, the serial numbering on the laser demetalizasyon or ribbon can be made. The complete destruction of self-destruction, and half the bodies contain an element of many security features.BANDS ON HOLOGRAPHIC: On Holographic packaging films produced self-adhesive tapes provide easy opening up. The content and articles can be for general use patterns, custom logos and shapes can also be applied.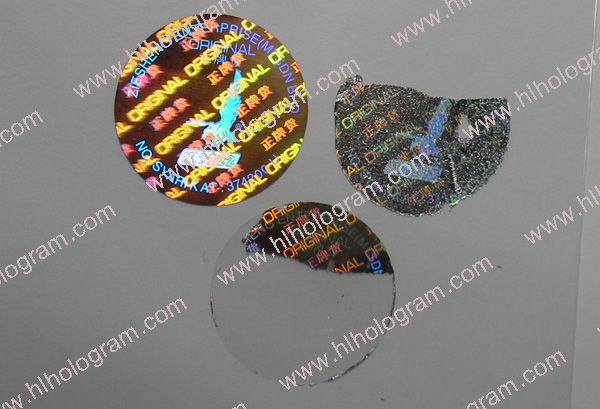 HOT STAMPING holograms: Especially in high-circulation box, documents, packaging, bank cards, ID cards and so on. type of material applied onto a hologram. The application provides significant advantages in terms of time done by machines. A carrier part, on the very thin metallized hot and under pressure through a special chemical is desired surface. So that the height and from its non-folding a hologram is obtained.
Hologram SHRINK: In particular cosmetic bottles, water carboys, food jar lids and caps applied to LPG cylinder securing areas shrinklerin hologram hologram-increasing day by day. Shrinks and takes the shape of the earth is applied at a specific temperature and acts as a single-use key. Thanks to holographic anti-counterfeiting measures will be taken. Hologram on the specified pressure is applied by pressing the desired colors.